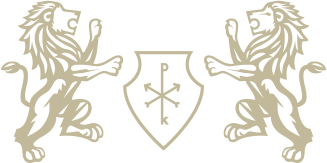 THERE IS NO VIRTUE WHEN LIBERTY IS DEAD
Libertate extincta nulla virtus
We are firm believers in "classic style is always in style" and that a solid white button-down shirt goes great with anything. However, we are even bigger believers in the freedom everyone should have to look and dress the way they prefer, to have their own style.
We found that so many companies make a great fitting shirt, but for a specific group of people. We struggled to find a business that made shirts focused more on a customer's preferences and less on its own. We wanted a company that would make shirts that looked the way we wanted and fit the way we wanted, not someone to tell us how it should look or how it should fit.
Our great grandfather owned a men's haberdashery in the Detroit area in the 1930s and 1940s called Proper's. Because he had no sons to inherit the business, the store closed when he passed away. Our family has always had a passion for fine clothing, so we decided to use this opportunity to revive our great grandfather's company under the new name of Proper and Key.
We reviewed and met with numerous manufacturers and fabric mills from around the world to build a robust product offering with diverse styles and price levels. We aim offer products to people looking for the highest level of quality, as well as those looking for the most competitive prices, and everyone in between.
We do want to offer people ideas, popular styles and trends, but we do not want to push anyone to change their style just because it's the norm or something we like. Our goal is to provide people with a way to create the perfect shirt for them, their style and the way they want it to fit.